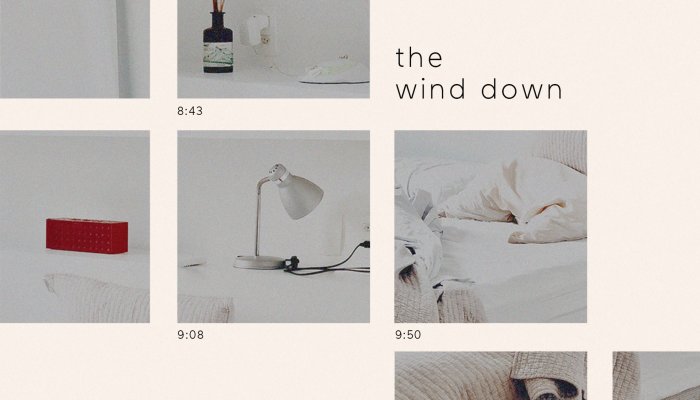 I sleep greatest on days when I've skipped caffeine, had a superb exercise, and checked all of the containers on my to-do checklist. Here's a peek at my wind down routine on a latest evening at house with my daughters in New York Metropolis.
6:32 p.m.: The ladies have completed dinner. That is my cue to wrap up the day. I activate the new water kettle and play a night ragas playlist (classical Indian music) on Spotify.
6:46 p.m.: I pour a cup of sizzling water over my favourite Natural India Tulsi Rose tea. I pour one cup for Suhani as properly. I prepare the 2 chairs to face the window and put the cups of tea down on my lounge aspect desk.
6:53 p.m.: I take a look at the East River and the little constructing lights all the way in which throughout the river in Queens. Autumn has introduced an early sundown. I discover the Triborough bridge. I even have some consciousness of the music that's enjoying within the background. I decelerate. The lights are dim. This needs to be the most effective a part of my day. On a regular basis. Suhani joins me and sits on the opposite chair. It's storytime. She's the one telling me the tales (a 15-year-old has numerous tales). In the present day the style is "drama."
7:41 p.m.: Tea time is finished. There are a few dishes within the sink from dinner. I ponder whether or not I ought to do them. Nah, I move. I name out to Sanjali, my 10-year-old. 
7:47 p.m.: I alter out of my day garments and take my new electrical toothbrush, apply some Purple Dabur toothpaste and brush away. I exploit Shatadhauta ghruta (a sort of ghee) as my cleanser and wash my face with Mandara face wash. I smear some RANAVAT Radiant Rani Saffron Oil on my face. I placed on my pure cotton paisley pajamas. I like how they odor, they usually all the time remind me of house. I name out to Sanjali once more.
8:12 p.m.: I hear my cellphone ring. It's my sister calling from Japan. I'm tempted to ask her to name one other day, however that is the third time she's tried to get in contact with me. I attempt to not really feel rushed. I gently tempo round in my lounge as I speak to her. She hangs up quickly as she has to get on along with her day.
8:35 p.m.: I name out to Sanjali but once more. She is prepared in her pajamas, all brushed and glossy. The ladies have been co-sleeping with me ever because the begin of the pandemic. I wouldn't have it some other manner. 
8:43 p.m.: I activate the air-conditioning. Sanjali sleeps in the course of our king-sized mattress. I get in on her proper aspect. We snuggle and chat. The lamp is simply too vibrant in entrance of our eyes (melatonin doesn't stand an opportunity), so I flip it off. I lay down; she desires a narrative, however I'm not within the temper. I ask her questions as I caress her hair and again. I pull out my lavender important oil and use some on her pillow. The room is cooling down now. 
8:56 p.m.: I really feel pressured for her to be asleep, because it's a faculty evening. I ask her to wish in mattress. She sits up and begins chanting in gradual movement. I need to ask her to hurry up. My power modifications. Sanjali asks for water (her normal request to delay bedtime). My tone is telling of my annoyance. I deliver her water, she sips it. This time I don't get into mattress. I lean over and kiss her goodnight. Phew!
9:08 p.m.: I pull out my kindle from my bag and lay down on my day mattress. I'll begin studying my new obtain, Deep Survival, tonight. However the cellphone appears too inviting. Possibly I ought to see what I a lacking out on, the psychological chatter begins…
9:30 p.m.: I've spent over 20 minutes on the cellphone now. Nothing helpful. I activate my kindle and begin to learn.
9:50 p.m.: It's time to get into mattress. Suhani continues to be at her desk, catching up on high-school work. I ask her if she wants something after which kiss her goodnight.
9:53 p.m.: I exploit the restroom and gently run my wood comb by means of my hair. I'm desperate to be in mattress. I skip the journaling. I exploit lavender important oil on my wrist. It's time to dip into my blissful breath…